2nd Resolution Days 2020: Ready for registration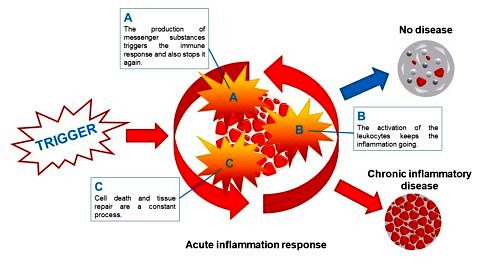 It is an unmet need to solve the molecular mechanisms of resolution of inflammation. Because the more knowledge we gain about the essential checkpoints of inflammation, the more chronic inflammatory diseases can be stopped.
After the great success of the "1st resolution days" held in Besançon, France, in April 2018 the 2nd edition of this conference series will be hosted by the Universitätsklinikum Erlangen, home base of the Collaborative Research Center 1181 "Checkpoints for Resolution of Inflammation" and staged in the pittoresque city of Bamberg. We have gathered an international panel of speakers that will cover recent aspects in the field of inflammation research, focusing per example on cell metabolism, the role of tissue resident cells and novel imaging techniques. The relatively small format of the workshop is ideally suited for stimulating scientific interchange of ideas and inspiring personal discussion. We cordially invite you to submit your work and be part of the resolution days in April 1 – 3, 2020.
Register now for the symposium www.resolutiondays.co
#inflammation #FAU #CRC1181 #medizin #bamberg #erlangen #targetedtherapies #healthcare #research #chronicdisease #rheumatoidarthritis #morbuscrohn #rheumatology #lifescience #translational
#inflammatorydisease #imaging #tissue #science #metabolism